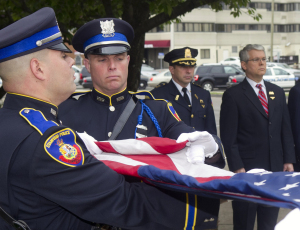 First responders (police, firefighters and EMTs) constantly face extreme levels of personal danger. Our first responders frequently deal with desperate, traumatic, and emotionally exhausting scenarios. They encounter the worst societal evils known to humanity on a daily basis.
Therefore, it is not surprising that statistics show our first responders are at the highest levels of risk for:
Suicide
Post Traumatic Stress Disorder (PTSD)
Substance Abuse
Divorce
While mental health care professionals can help first responders on an emotional and mental level, there is growing awareness of the need for chaplains to serve as "spiritual care providers." Sometimes, simply "being there" just to listen, even without spiritual input, serves as a benefit.
The safety and wellbeing of our communities is directly linked to the mental and spiritual wellbeing of our first responders.
Life Line Chaplaincy exists to offer compassionate support for our brave first responders and their families (of any faith or of no faith) as they face these crises.
photo: Lindsay Perry, The Stamford Advocate