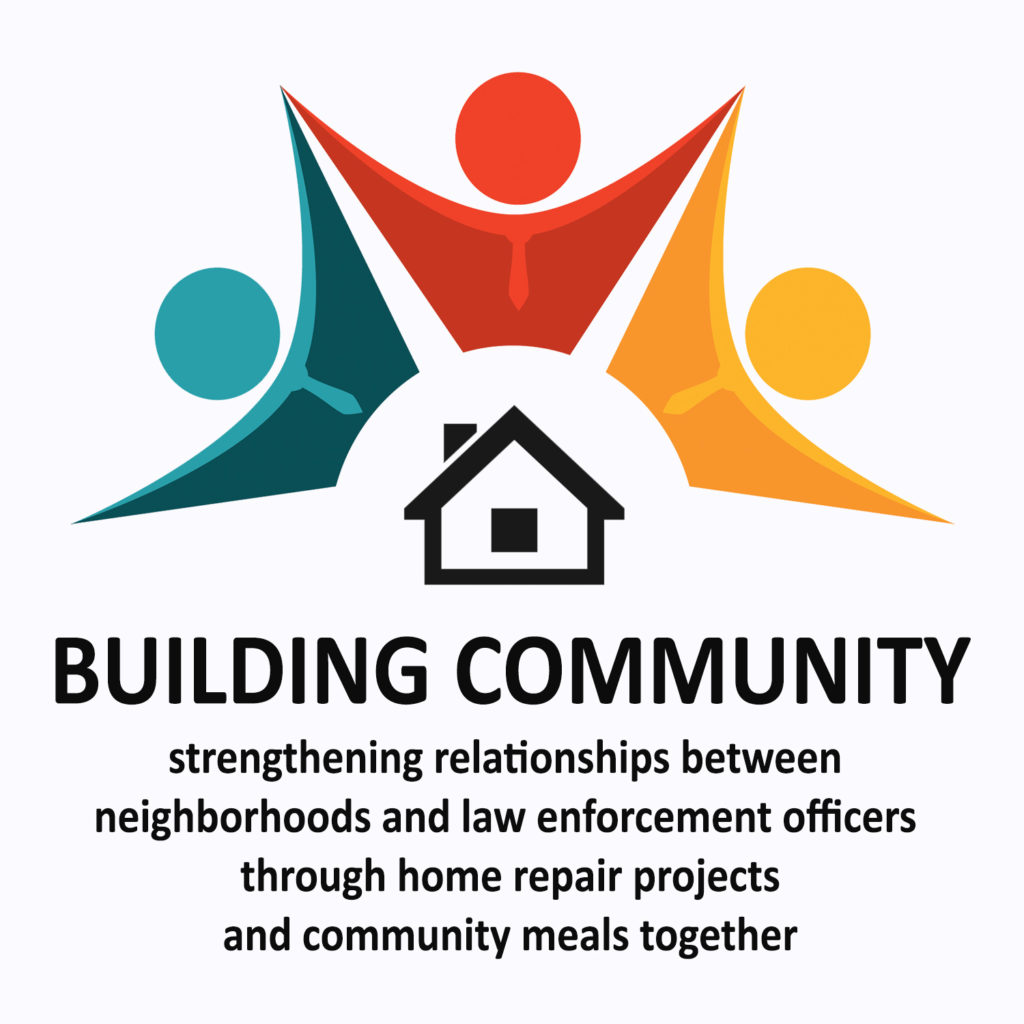 Building Community is a strategy by Life Line Chaplaincy, in partnership with like-minded agencies, to strengthen relationships between neighborhoods and law enforcement officers through local home repair projects. This is accomplished through identifying homes that need repair, then recruiting volunteers from the neighborhood and from the local police department to join hands in addressing those needs.
All of the supplies and materials are supplied by the sponsoring agencies.
In addition, the local law enforcement officers will join the home owner and the local volunteers in a dinner, provided by the sponsoring agencies, to get to know one another. We are finding that when two people voluntarily break bread together, and then sweat together, barriers fall and bridges are built.
Life Line Chaplaincy, through its Building Community initiative, is honored to be a national partner with Charter Communications' philanthropic effort Spectrum Housing Assist.  Charter Communications has asked Life Line Chaplaincy to serve as liaison with police departments in seven metropolitan areas across the United States for Spectrum Housing Assist projects in 2017.  Charter has a goal to improve 25,000 homes by the year 2020. 
In November 2015, Life Line Chaplaincy and the Stamford Police Association participated in a home repair project with Charter and their national nonprofit partner Rebuilding Together in Stamford, CT.  Here is the story with some images from the event. 
Some of Stamford's finest also helped improve two homes in the September 2016 rebuild event in Stamford, CT.  Here are some images of those fine officers from that day.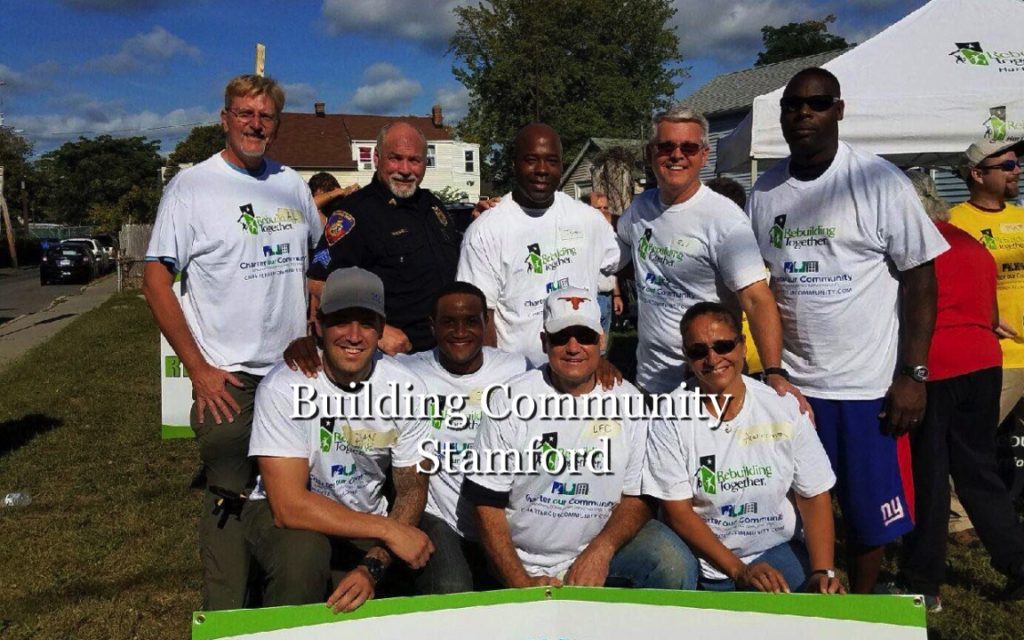 In 2017, the Building Community initiative, in partnership with Charter/Spectrum and Rebuilding Together, has linked law enforcement officers to their communities in Charlotte, NC; Columbus, OH; and Metropolian St. Louis, MO; Stamford, CT; Cincinnati, OH; Ferguson, MO; Tampa, FL; and Ft. Lauderdale, FL.
Here is a brief video of the April, 2017, event in Charlotte, NC, in which the Charlotte Mecklenburg Police Chief, Kerr Putney, played an active role.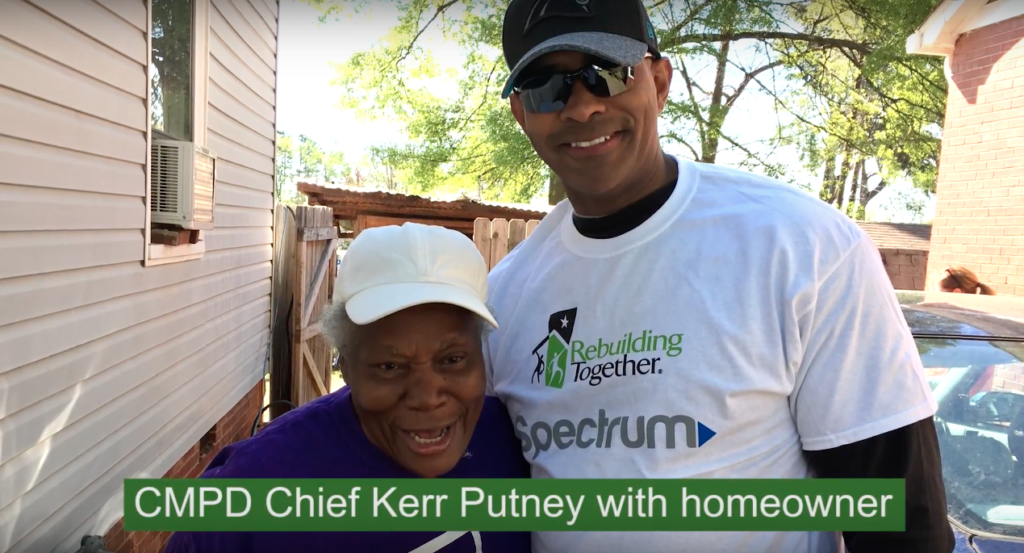 In June, 2017, we had the privilege of working with the Police Department from the City of Columbus and the Franklin County Sheriff's Department, in partnership with Charter/Spectrum and Rebuilding Together, to impact two communities. Here is a brief slideshow of the Friday and Saturday events.
In July, we had the privilege of working with the Pagedale Police Department (located in Metropolitan St. Louis, MO), in partnership with Charter/Spectrum and Rebuilding Together, to assist in the repair of three homes. Here is a brief slideshow that highlights their participation: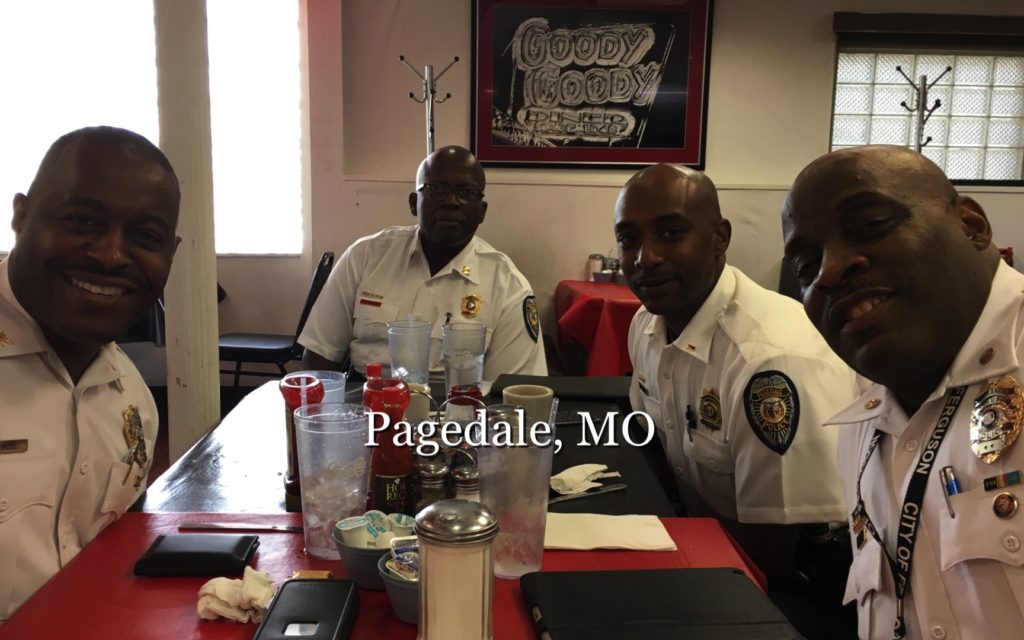 Here is an excellent article from our Ft. Lauderdale event that captures our efforts and goals: